Why wear leather clothing when it is expensive and leather imitation clothing is much cheaper? Are you on a limited budget and think owning genuine leather clothing is not possible or practical? Genuine leather wear advantages make it very worthwhile to buy and wear. Here's why owning a piece of genuine leather wear is fashion smart.
Genuine leather is
Breathable – Leather has natural pores through which air and moisture passes. This is the reason animals live very healthy lives with their hides. Their hides breathe. Leather can absorb perspiration and keep those who wear it comfortable. Man-made synthetic leathers do not breathe.
Durable – Leather is strong. The strongest grade of leather is full grain followed by top grain. Leather will last at least four times as long as any man made fabric used for clothing. Cowhide is more durable than calfskin. Of the animal skins, calfskin is most durable, then goatskin. Calfskin withstands scuffing and frequent usage. Lambskin is least durable and can become damaged easier than the other skins.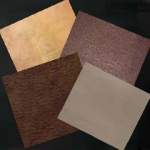 Comfortable – The most comfortable leather to wear next to the body is calfskin, goatskin or lambskin. These skins are as comfortable as man made materials. They stretch and mold to the natural curves of the body.
Flexible – Calf skins, goatskins and lambskins conform to the shape of the body and ensure maximum comfort. The skins have a supple texture.
Adjustable to temperature change – Leather pores contract in cold weather and expand in hot weather. Therefore, leather and animal skins are great choices for outer clothing garments.
Fire resistant – Leather will not burn. This characteristic is extremely important for those who have the option of wearing outerwear leather jackets and pants.
Abrasion resistant – The U.S. DOT National Safety Administration has performed tests on leather to determine its ability to protect against scrapes from falls. Their results have shown leather to be more abrasion resistant than any other known clothing material, including Kevlar. The random nature and intricacy of leather fibers gives them an inherent strength that can not be reproduced in man made materials.
Water resistant – Proper leather care provides protection from water damage. Check out available products and how to treat different types of leather.
Easy to clean – Many leather care products are available to clean and care for your leather apparel.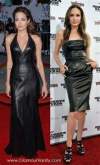 Fashionable and professional – Fashion trends for leather have increased in the past ten years. Fashion designers have already indicated that leather fashion is in this year. Just browse the net and you will be convinced. Whether it is Nicole Kidman at the "Just Go with it" premiere night or Heather Graham at the Academy Awards Pre-Party, everywhere you will see trendy leather clothing. In fact leather never goes out of style. Clothing made from fine leather and animal skins is very elegant. Leather clothing also portrays a professional look and commands respect.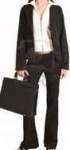 Always in style– Leather apparel offers a variety of styles. Vintage styles will always be with us. Tight skirts and jackets without lapels will always be in style. The most popular color of leathers, black and brown go with any outfit. The variety of colors offered in suede also provides wardrobe interest.As shown above genuine leather wear has many advantages. So if it has so many advantages how can someone on a budget buy it?
How to plan for your genuine leather wear purchase
Here are some steps to follow before buying genuine leather wear.
Understand your leather apparel will last many years; you won't need to shop for a replacement item for several years.
Read the labels of the items of interest very carefully. Make sure the leather products are genuine leather or animal skins. Bonded, vinyl, leather look like are not genuine leather. Determine the best size. Apparel made from skins does conform to your body shape so don't buy something too big.
Talk with your friends. Let them confirm you really want a specific leather item and that it is perfect for you.
Monitor the leather items of interest  for several weeks. Prices do fluctuate.
Take action when you know you are ready.
What apparel is made from genuine leather?
Genuine Leather Wear features the following clothing apparel for men, women, youth and children.
Jackets
Coats – Trench
Dresses
Skirts
Pants
Shorts
Vests
Leather apparel is a favorite for many. There are many styles and colors available. We are here to help you find which is best for your genuine leather needs.
Genuine Italian Leather Apparel
Womens JacketViktor & Rolf Shearling Lambskin Jacket L Made In Italy
Other Genuine Leather Apparel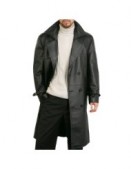 Mens Trench Coat BGSD Men's Classic Leather Trench Coat – Black Medium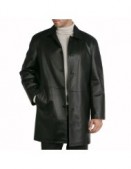 Mens Coat
BGSD Men's Three-Quarter Leather Coat – Black Medium
Mens Leather Vest
Interstate Leather X-Large Men's Basic Vest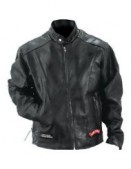 Mens Motor Cycle JacketDiamond Plate Rock Design Genuine Buffalo Leather Motorcycle Jacket (Large)

Mens Motor Cycle
Reflective Jacket
Track Motorcycle Biker Armor Leather Jacket XL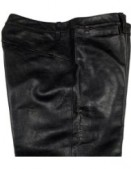 Mens Motor Cycle Jeans
Polo Ralph Lauren Rocker Motorcyle Leather Jeans 34×34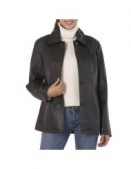 Womens Car CoatBGSD Women's New Zealand Lambskin Leather Car Coat – Black S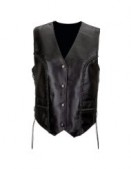 Womens VestDiamond Plate Ladies Leather Braided Vest-L